There she is! My little Monkey Bum!
Today will be a bit of a different Coffee Morning post. Instead of talking about heavy topics or what has been stressing me out, I want to dedicate this post to Luna who turned 2 this week and share a few of my favourite pictures.

This week has been very busy and we've been out almost every day. Rowan had his jab and a check-up for his skin. Then we visited with both sets of grandparents. Luna was a spoiled a bit because she is the first grandchild. But she's still a bit too young to understand what's going on. She'd be handed a parcel and had no idea what to do with it. By the end, she was helping to take the paper off in the most hilariously delicate manner. I think we did too good a job teaching her not to rip things.
We spent all day Friday playing with her new toys. Her favourites were the little wooden castle and the Aquadoodle mat (actually I think that may have been the ultimate favourite). She loves scribbling and colouring and also loves playing with water so it was the perfect combination.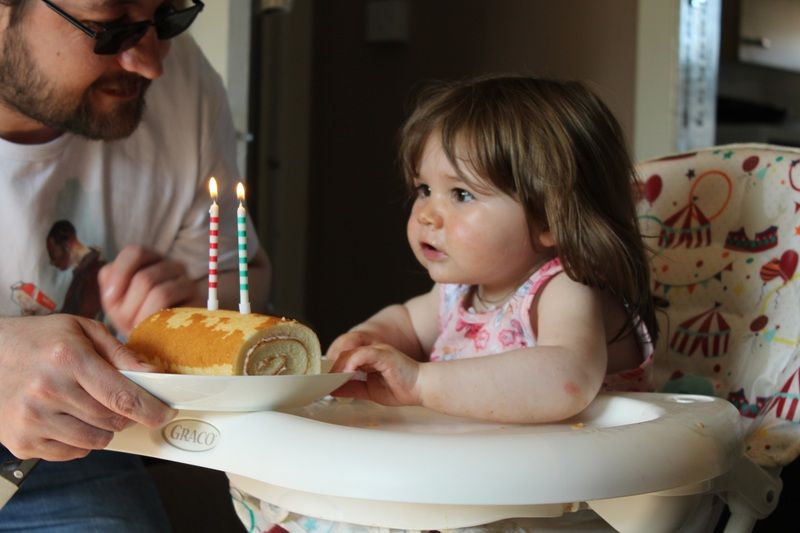 We had a cheeky Chinese for her Birthday Tea. Luna loves Spring Rolls (especially dipped in her Dad's Chicken and Sweetcorn Soup) and Noodles. She had a belly full but of course still had room for cake.
We debated whether she was too young for candles but we decided to try and just be really careful. She actually managed to blow one out, which was impressive. She's been practising how to blow ever since.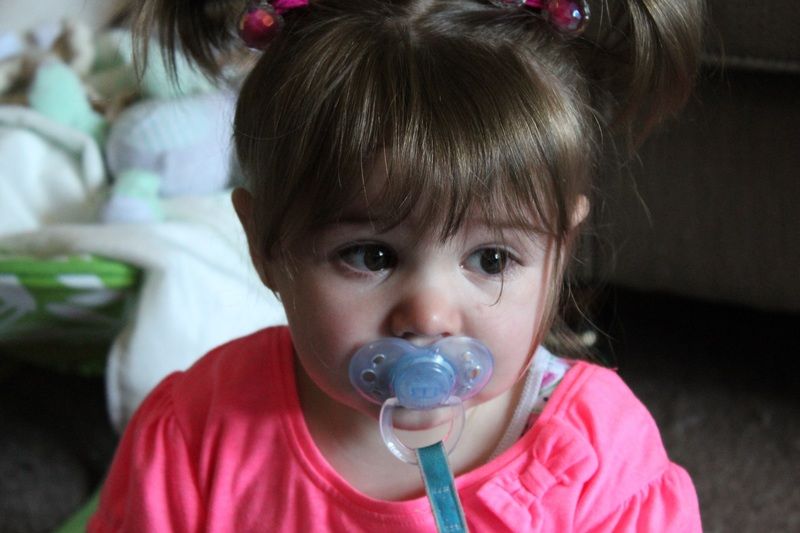 To be honest I could have put up another 20 pictures but these were just the ones on the memory card closest to me. I'm that creepy Mama that likes to take pictures of her kids sleeping. My most favourite is this picture I took moments post-tantrum. The tantrum was because we were getting ready to go out and she wanted her shoes on just right then and we were a bit busy, so she did what kids do and had a paddy about it. I got the shot when she wasn't looking and there's just something about it I find heart melting.
I hope you all had as great a week as I did!
Laura
xoxo