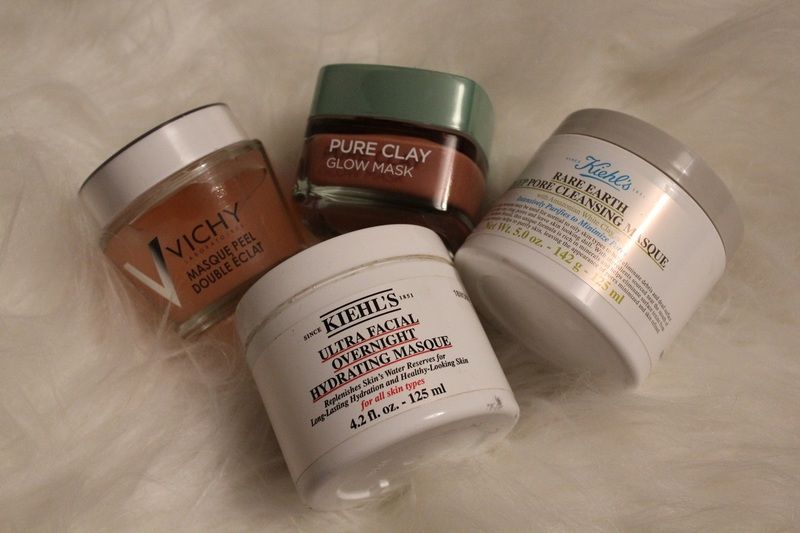 I love masking. It was one of the first pamper products I ever got into. Lately there's been an explosion around masking. Almost every brand is coming out with a range of masks for everything and anything. Multi masking. Those awful, slimy Sheet Masks (I hate them and I'm not afraid to admit it). It all getting a bit ridiculous.
I like my masks to be straight forward and easy to use. I don't really have the time to be faffing around composing my mask or be able to lay down so they don't slide off my face. I'm going to share with you Four Fuss Free Masks that get the job done.
Kiehl's Rare Earth Deep Pore Cleansing Masque £23.50
Using Amazonian White Clay this mask unclogs and refines pores without making your face feel like it's been set in concrete. I like to use this 2-3 times a week. I'd recommend it for anyone who wears a full face of make up everyday to make sure you're getting every last scrap out of your pores.
(This is a popular product and at time of writing it is sold out everywhere. I will update with a link when it becomes available, but I usually get mine from House of Fraser or Debenhams.)
L'Oreal Pure Clay Glow Mask* £7.99
This is one of my favourites from L'Oreal. It uses three types of clay to help purify the skin and Red Algae extract for exfoliation. This mask doesn't set (unless you've forgotten you have it on) and it has a slightly gritty texture to provide a physical exfoliation. I use 1-2 times a week, perfect if you skin needs a quick pick-me-up.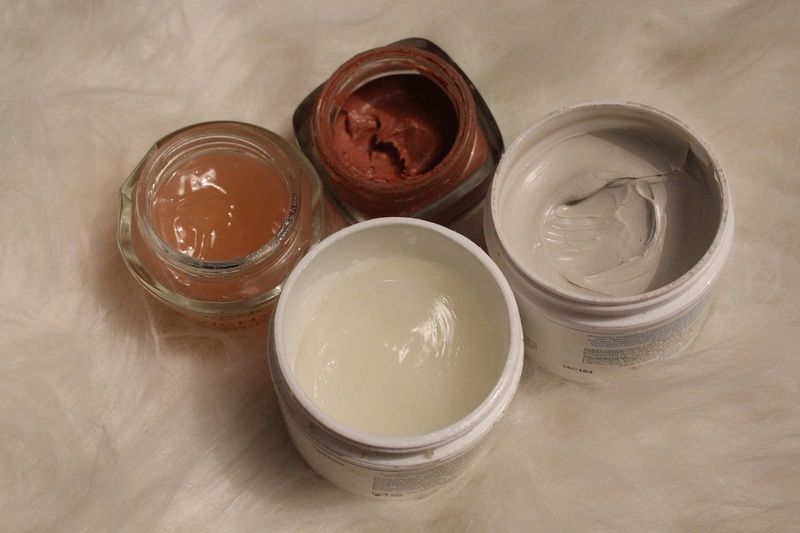 Vichy Double Glow Peel Mask* £15
This is probably the only mask out of these picks that you can't just throw on and wash off when you remember to. This is an exfoliating that uses volcanic rock and AHA derived from fruit extracts. I use a thin layer of this once a week and leave it on for 5-8 minutes. Don't leave this on for longer than recommend as there is the potential for a chemical burn, depend on how sensitive your skin is.
Kiehl's Ultra Facial Overnight Hydrating Masque* £29
This is possibly my most used mask. It's marketed as an overnight hydrating mask, but I throw it on whenever I think my skin needs an extra boost of hydration. Sometimes in the morning before I get washed, while I'm in the bath or if I'm staying at home all day doing some cleaning. It doesn't drip or leave my skin greasy. I think I love this one the most.
There are a few other mask I enjoy, and I'm sure they'll get a post of their own before long, but these are the ones in constant use that I rely on.
What are your go to masks?
Laura
xoxo
Links Marked with an Asterisk (*) are affiliate links.