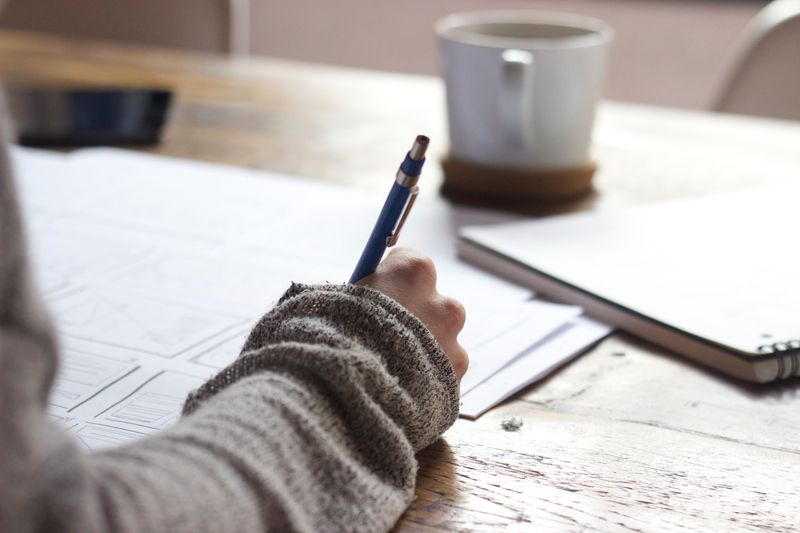 I'm sure by now you've had hundreds of these posts flood your feed. Yay, get ready for another one! But in all seriousness this post is mainly for me. This way I have my goals written down in a public place and I know people have seen them so I have to hold myself accountable for them. So without further ado these are my "professional" goals for 2018.
That Galloway Girl
This is my main presence online where I talk about everything and anything.
Blogging
Post Regularly. After so long of pushing myself to create daily content and failing miserably at it, I've decided to go for a more realistic goal. Since the start of December I have gotten in to a routine of posting 3-4 times a week. I'm happy with this pace and I want to continue it through 2018.
Stop Being Afraid To Share My Blog. I'm sure lots of other bloggers have this problem too. I always feel apprehensive about sharing my blog with people IRL. Every time I think about sharing things on my personal Facebook I worry people will think I'm full of myself. This past year I have found a lot of support through Facebook and I'm starting to feel less afraid of sharing there.
Post What Feels Right. I've spoken about this before, I get stuck on the idea of content I should be writing rather than what I want to write. I worry if I'll scare people of if my content doesn't fit the mould. It was only when I accepted that I don't fit the mould that this began to worry me less. I'm looking forward to embracing this creative freedom.
Youtube
Upload Regularly. Are you starting to see a theme here? I'm very aware that my sporadic uploading is what has prevented my channel from growing. When I upload I get a good response; and when it's regular the response is even better. I will be aiming for 2-3 videos a week.
Respond To Comments. Yeah, I always have problems with this. I leave it for too long, to the point where it feels awkward to respond. I just need to kick this in the ass and take a few minutes every other day to reply.
Fill In The Info Box. I used to be really good at doing this, but in the past year I've just seen it as another chore. When really filling in the info box helps more people find your videos and people can't find your social media if it isn't linked. I will definitely be more on top of this and may even go back and fill in the description of my more recent videos.
Twitter
Use Tweetdeck More. My opinion of Twitter has done a complete 180 in the last few months. I've been using the schedule service they offer and I've been seeing an increase in traffic. I want to utilise this more over the next year. Have all my promotional tweets ready to go so it free me up more for interaction.
Reach Out To Others. I feel like I've lost a lot of connections on Twitter. There used to be people I'd chat to, check in with. But since I abandoned Twitter for so long these budding friendships have faded. I want to build new connections and reconnect with others next year.
Instagram
Actually Use The Platform. I always felt like Instagram was just an extra thing to do. And it was a bit of a pain to do too. I don't have a good camera on my phone so I'd have to use Buffer to upload my pictures; and the algorithm change was a bit of a put off too. But I've actually started to get into using the app and I'd like to utilise it more. I'd like to get to a place where I'm posting something everyday. Even if I have to go through Buffer, it'll be worth the effort.
Interact More. With the algorithm change it is more important than ever that we interact with each others' content. I've been finding the app more enjoyable to use the more I interact; I'm actually being shown content from people I want to see content from.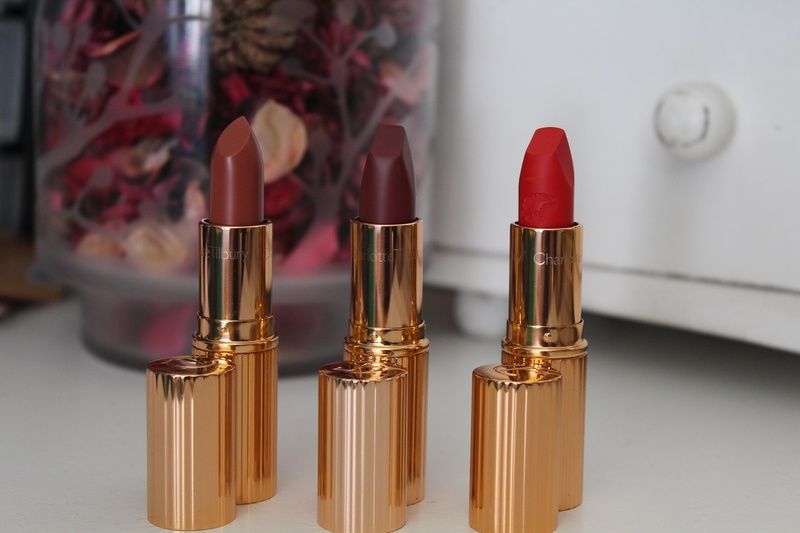 Basic Makeup
This is my newest outlet online. It is solely a make up focused platform and will be launching January 1st.
The Blog
The type of content I want to create on this platform will allow me to create daily content easily. By that I don't mean I won't be aiming for the same quality, it's just I won't be writing 1000 + words for each post. There will be review posts, accompaniment posts for videos and in depth, informational posts too.
Youtube
This will depend on time. I would like to start with 2 videos a week; one tutorial and one review. And if I can, progress to 3-4 videos a week later in the year. As I say, this will be time dependant.
Social Media
I will rely very heavily on scheduling to make these platforms work. With everything else I have going on I want this area to require as little maintenance as possible in the beginning.
Make Up Artistry
At the moment this endeavour is going no where and while I'm on Maternity leave it will have to stay that way. This means I'm missing out on Prom, Graduation and Wedding seasons. But I will hopefully be picking this back up in September. I know it's a while in the future, but it's the way things have to be.
I have a personal version of these goals that are broken down into more detail, but I don't want to bore you all with the ins and outs of my thought process.
Do you have any plans for professional improvement in 2018?
Laura
xoxo