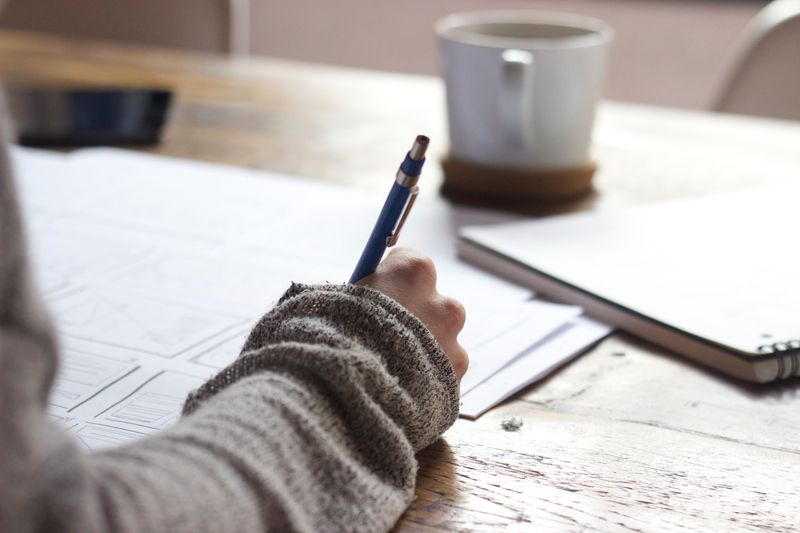 Hello!
It's been a month or so; and as always I never meant for that amount of time to lapse without posting anything. But here we are.
Just when life was settling into a nice rhythm, it's all about to be up in the air again. Big changes are afoot and lord knows how long it'll take for them to settle back down and stay that way. SO I've essentially given myself a mental bitch slap and reality check. If this is something I want to do then I'd better get on and do it instead of sitting around waiting for this magical time were it'll fit into my life easier. You would've thought I'd have learned by now that this "magical time" is a myth.
But it's not just procrastinating until right time that causing an issue. To be honest my main problem has been that I need to care less of what others think about what I'm doing. Mostly because what I think they're thinking is usually a lot worse than what they actually are. There is one recurring thought that keeps grating on me; that I might been seen as a bad mother for wanting to dedicate some time to this rather than spend every waking moment playing with my daughter.
This plagues me. It makes me feel awful every time I try to blog or take pictures while she's awake. It's especially difficult when she wants up on my lap to play on the computer too; it almost always results in a full-on tantrum because I won't let her. In these instances I admit defeat and turn off the computer. But I always have thing niggling feel that if she's awake I'm expected to give her my undivided attention; unless I'm doing housework.
There's no getting round the fact there's a lot behind the scenes work that goes into running a blog (even one that's just a hobby). When you think about all the work that goes into maintaining a Youtube channel and regularly update social media too; it adds up to a lot of screen time. And I can't get it all done in a hour a night. A to be quite frank I don't see why I should have to.
I love my little girl to pieces. We have so much fun rolling around on the floor and playing with blocks. But I need an outside interest for the my sanity's sake. I don't want to feel bad about that. When I'm doing prep work she usually brings some toys and follows me as I go about my business. It breaks up her day a bit and I'm generally happier on the days I've been productive.
When I'm happy I have the mental strength to deal with anything she can throw at me; even the chicken pox. That can only be good thing right?
xoxo