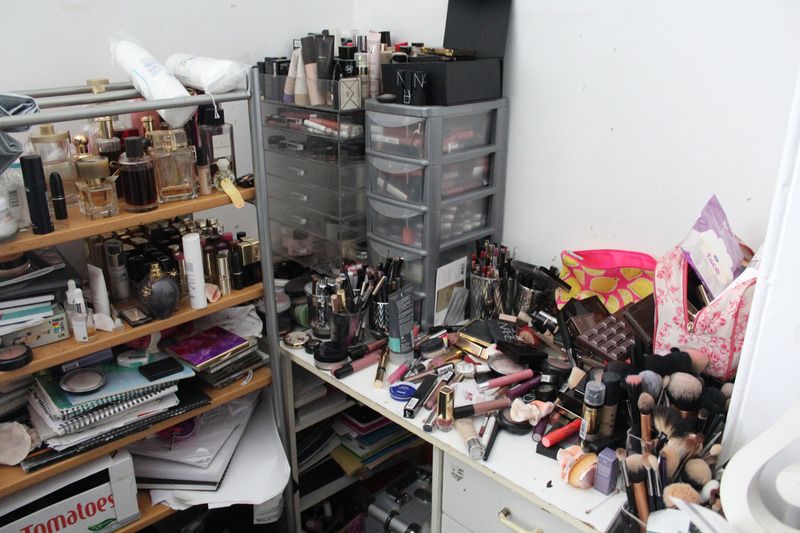 You see this disorganised mess of makeup and skincare; this is my little space. Or it will once it's finished.
When we lived with my parents I never had a space that was mine. When ever I was blogging or filming I was always in someone's way or having what I was doing dismissed as some childish waste of time. But things are a lot different now we have our own place. Nick understands what all this means to me and supports me in it; even if it never supports us. So when we moved in he suggested that the alcove in our bedroom could be mine.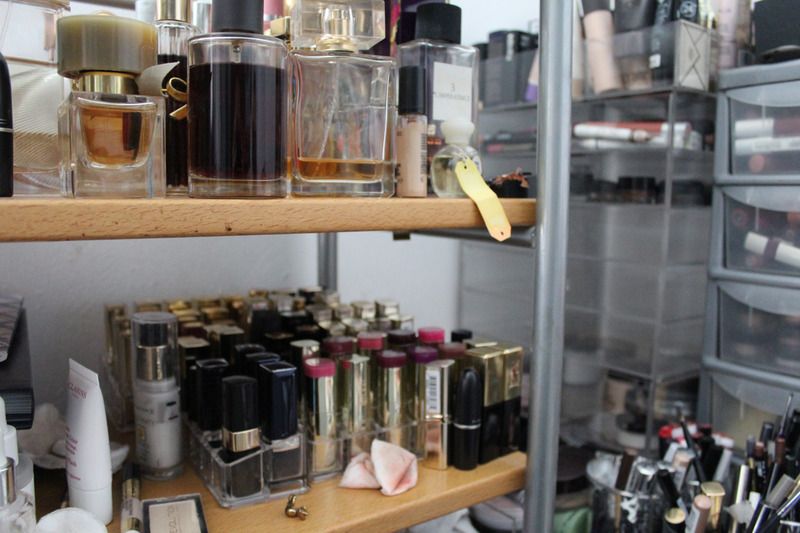 A space for all my makeup and beauty stuff to live together. A home for all my notebooks and writing materials. An area I can fi9lm, edit and work. It's going to be awesome.
At the moment it's just a messy makeup area where I get ready every morning. But Nick is going to put up some shelves and I have to clear out the desk drawers. Only then will I be able to organise it properly and have my little office area.
I've already started using this area for filming. Nick and I have worked out a nice little routine. Once Luna is in bed he has his man time on the Playstation and I get on and do what ever filming I need to (in complete peace, without any interruption… bliss). The room has really great light for pictures, too. So during the day I can take pictures and have Luna with me. Sure, she tries ma,ke off with things and try to use my oval brushes as tooth brushes; but she can be in the room with me, where as the space was too small and hazerdous at my parents. I would always feel awful leaving her to do blogging stuff and now I don't have to.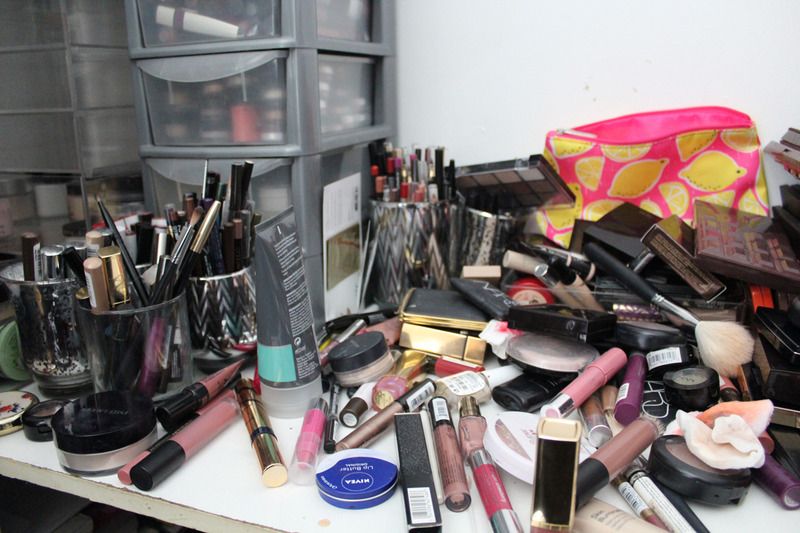 I can't wait to show the finished space and show you all how I organise it. I was too excited not to talk about it.
Laura
xoxo