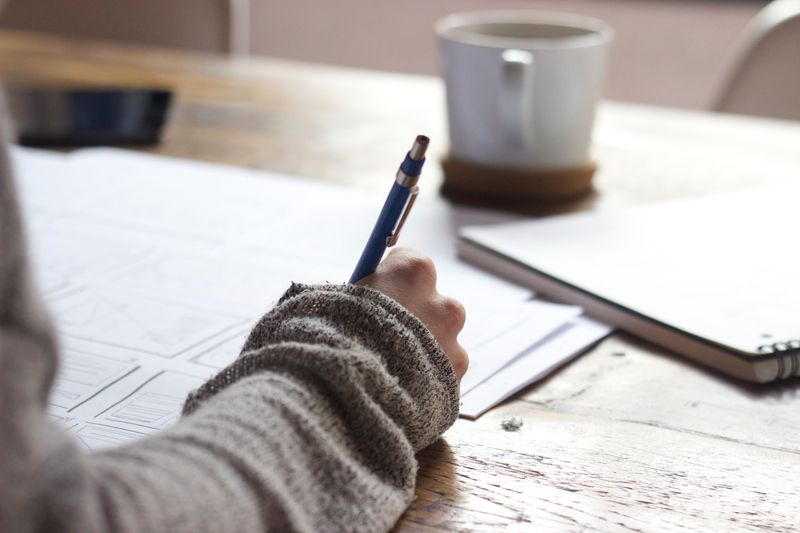 When I first started blogging it didn't really matter what you blogged about. You where just throwing your personality out into the web space and waiting to see if there was a reaction to it. Then, some time ago, came niche blogging. A stylist approach, streamlining your content to specific subject. And sometimes to a specific area within that subject.
I tried this. I tried really hard with this. I hated it.
I felt like all the personality had gone out of my writing. It felt sterile and sometimes forced, like I was square peg trying to fit through a round hole. So many years of trying to follow what seemed like the "right" way to blog has affected my creativity.
I've spent that past two years on this platform trying to find my feet again, trying to find my rhythm. And I learned a lot about what I want to do. I want to talk about makeup, fashion and lifestyle; but I also want to talk about books, finance and politics. And above all that I want to share my life, my experiences and my journey through parenthood.
Niche blogging has its place; and it is a style I will utilise on another platform, its just not suitable for what I want to achieve here.
But at the same time I worry that if my content is too diverse it won't find a readership. I also worry about posting opinion pieces in case my stance on any given subject is too controversial or offensive. The internet no longer feels like a place to openly share ones thoughts if they don't fall in line with the status quo. I've struggled with the question; do I share my true self or just share what people want to read? After months of seeing the same similarly themed blog posts and the same retweets I've come to conclusion that I cannot censor myself any longer.
I don't know where my blog is going. After I make these changes my blog may open up discussion and free sharing of other ideas; or it may fade into oblivion. But where ever my blog ends up, I'll know I put my whole self into it.
Laura
xoxo