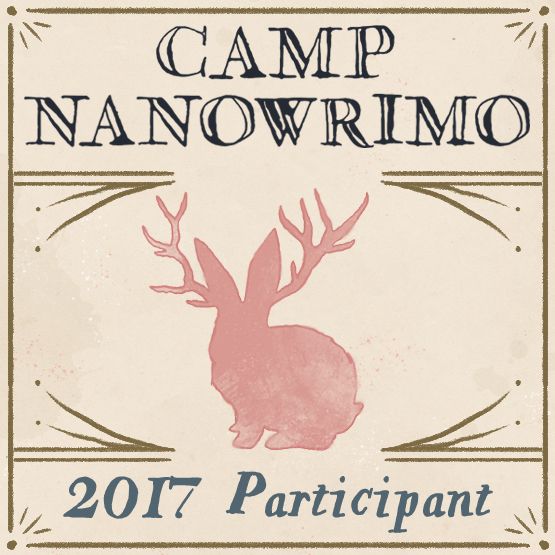 April 1st kicks of the start of
Camp Nanowrimo
. A stretch of 30 days where we group together as writers and focus on writing. Camp Nanowrimo happens a few times a year ahead of Nanowrimo in November,but it is slightly more relaxed affair.
During the official Nanowrimo your goal is to write a novel 50,000 words long. During Camp Nano you can choose your word goal and what type of writing project you'd like to tackle. You may want to write a novel or a screen play; or perhaps use the time to do the second draft of you novel from November. You may even just wan to focus on research and planning. It's up to you.
The best part about Camp Nano is the cabin life. When you create your project you can choose to be placed in a cabin; a small community of other participants. You can create Private cabin for you and your friends, or you can be sorted into a Public cabin which are selected at random. It's a great chance to communicate with other writers and build a support network that is invaluable.
I know a lot of you are going through some stuff at the moment and maybe life just feel so overwhelming for you right now. Writing is one of the best therapies out there that won't cost you anything but your time. Feel free to come join in.
Also Check Out My Nanowrimo Prep Series
Are you hiding a writer inside?
Laura
xoxo
Image copyright to http://campnanowrimo.org/