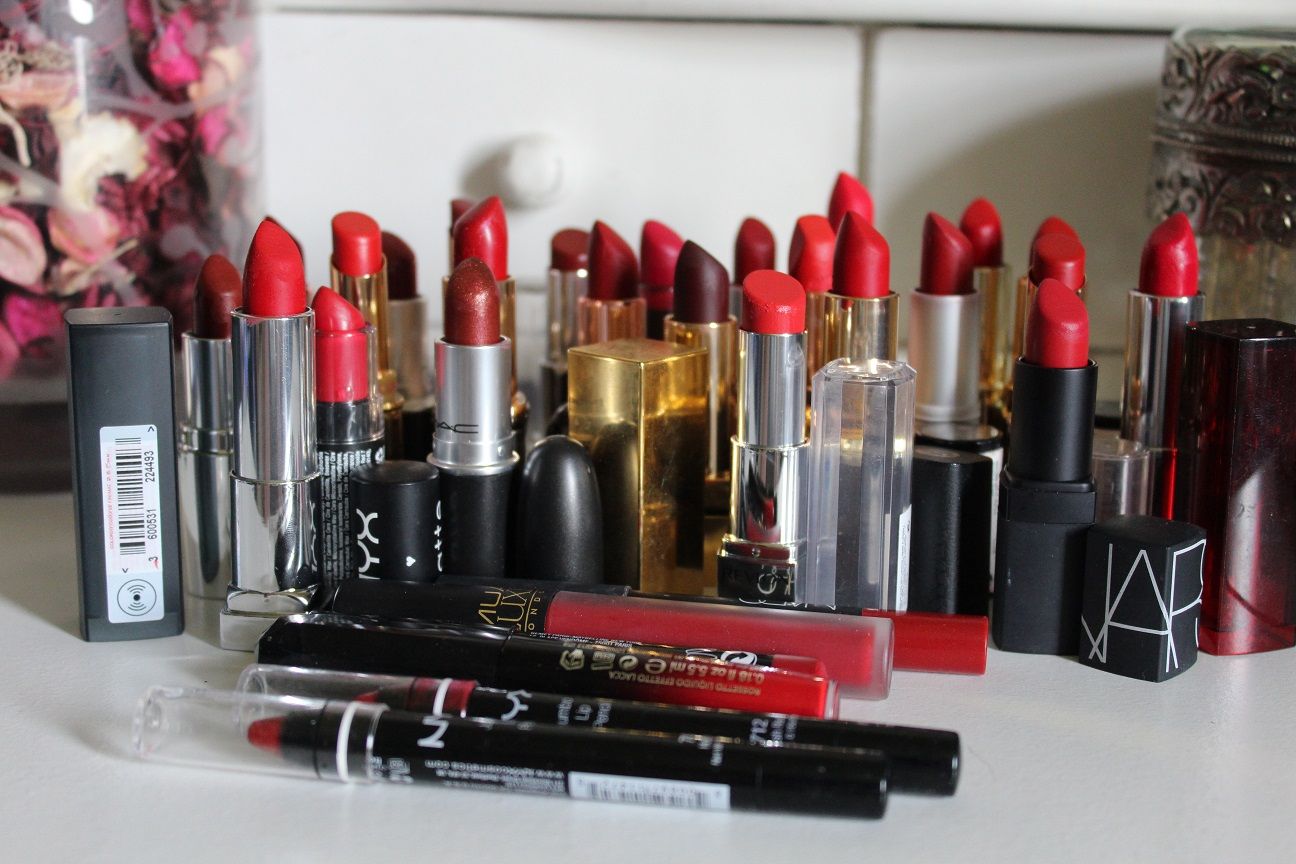 Every quarter I set myself goals. Every week I set myself tasks to complete. Every video I promise future content. What do these have in common? They have yet to materialize. I claim lack of time, lack of energy; what I mean is lack of drive. I let things get in the way. I allow little set backs to put me off and thus I achieve very little of what I set out to do. This month I decided to change this and challenge myself. I have decided to take on three 30 day challenges.
The Plan
Instagram
Firstly I am taking part in the Instagram Challenge #30daysofred where I am showing a different red lip product every day. I have wanted to do this challenge for the longest time and initially thought of doing it through the blog; but the thought of it was overwhelming. Doing this on Instagram will is much more condensed process, I don't why it never ocurred to me earlier. The next two however will be a lot more work.
Blog
Over the past year I have compiled lists of post ideas. I like to discuss more than just makeup here. Broaching topics like economics and societal issues are an intention of mine. I believe both the frivolous and the serious can exist in the same space. Over the course of this month I will have a post up every day catching up on everything I've been wanting to share. This will take a bit of effort but with the help of photographing in bulk and trying to keep a few days ahead I should manage.
Youtube
This will be the real challenge. Just getting a single filmed, edited and upload is a long process; filling the links in the description box just adds to it. So getting 30 of them in a row is a major commitment. Again I will be relying on finding time to bulk filming. I hope this will help me perfect my time management and organization skills; and develop my delivery in my videos too.
Personal
I thought I'd slip this in here even though it's a personal goal, it'll make me accountable. I want to get back in shape. I do a lot of walk so cardio isn't a problem, I need to tone. I want to have a bash at the 30 day sit up challenge I've seen on pinterest. If it goes well I will try another exercise challenge next month. I picked this one to start with because it is my stomach and core muscles that need the most attention.
I may be biting off more than I can chew, but I may kill this. We'll find out in 30 days!
Laura
xoxo