Recently Charlotte Tilbury became available at House of Fraser. For brands I don't have physical access to I prefer to be able to order online and collect in store which is why I've never purchased Chalotte Tilbury before. I have been itching to try her product for a long time, and I've built up quite a wish list, but for now I am just sampling the lipstick selection.
Charlotte Tibury currently has three lipstick collections to choose from; K.I.S.S.I.N.G. Lipsticks (Original Formula), Matte Revolution Lipsticks (Luminous Matte Formula) and Hot Lips Lipsticks (Luminous Matte Formula).
Of Course I had seen all the gorgeous nude shades that came out with the K.I.S.S.I.N.G. Lipsticks, I found it difficult to only pick one. Stoned Rose is a looks more of a brown nude in the tube but once it's swatched in is a definite rose shade on my skin tone it pulls warmer, almost with undertones of sienna. Definitely a good first choice. It's an elegant nude that works both for day and night looks. A perfect handbag shade for me.
The formula is luxurious, creamy and pigmented. It reminds me of the YSL Rouge Volupte but more user friendly. Where the Rouge Volupte was too creamy and often smears, this has a tackiness that hugs the colour to your lips. With cream finishes you can't expect an all day wear but the K.I.S.S.I.N.G. Lipstick does have a good wear time of about 4 hours. And it leaves your lips feeling soft too.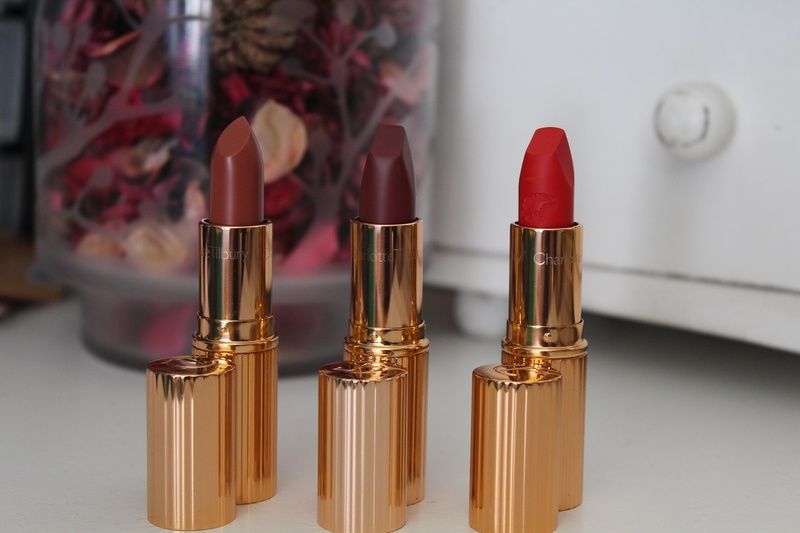 Firstly I will say that this looked different online than in person. I thought this would be a brown nude and what I got was a vampy burgundy. However, I am in love with it. Wine shades are my favourite for evening wear. They are dramatic but sophisticated, and often leaves behind a stain so you don't have to worry too much about how your lipstick is wearing off.
Unfortunately most wine shades tend to be a cream finish (which can get messy) or ultra matte (which can be dry and is hard to maintain) which is why I love Bond Girl so much. The Luminous Matte formula is quite different to the previous formula. It is very lightweight, zero tackiness and feels like velvet in the lips. I doesn't pack as much pigment but it's by no means sheer. Because this is not a powder matte it doesn't last as long as some matte formulas, but it doesn't claim to be long wearing. I can get a good 6 hours wear out of this formula, possibly longer if you aren't eating. It also isn't drying, which makes this a more desirable range for mature lips.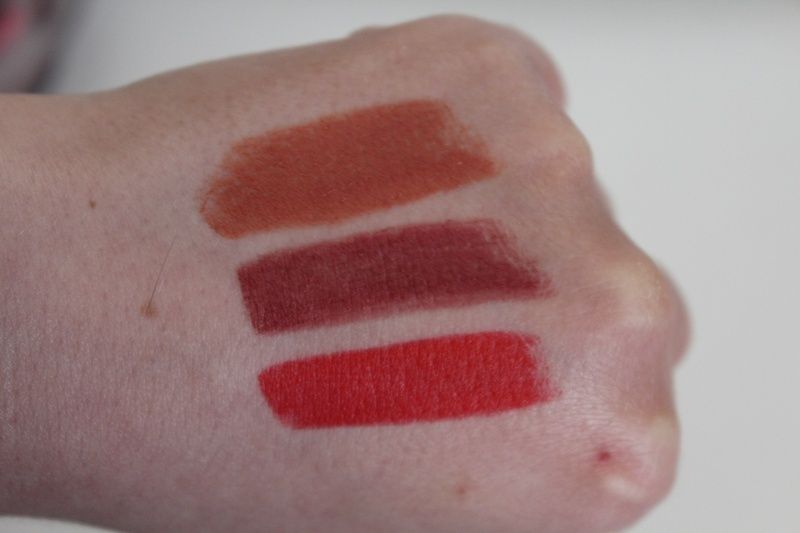 Can You tell I bought this one because my name is literally on it? The Hot Lips range also uses the luminous matte formula and each shade was either inspired by or made in collaboration with a celebrity. This shade is inspired by Laura Bailey. She writes for many publications including Vogue and The Sunday Times.
The shade itself is one of my favourite types of red; an orange based red. For me it is the perfect red to wear in the Summer, especially if you are that into corals. It looks awesome with a tan for an effortless glam look, or in the Winter against pale skin for a bright day time look.
For my first dip into Charlotte Tilbury makeup I am impressed. I really want to try out other shades of the lipstick. I've been swooning over a few eye shadow palettes and the foundation everyone's been raving about. Maybe in the future these shall be in my possession but for now I have my trio and they'll do me.
Laura
xoxo