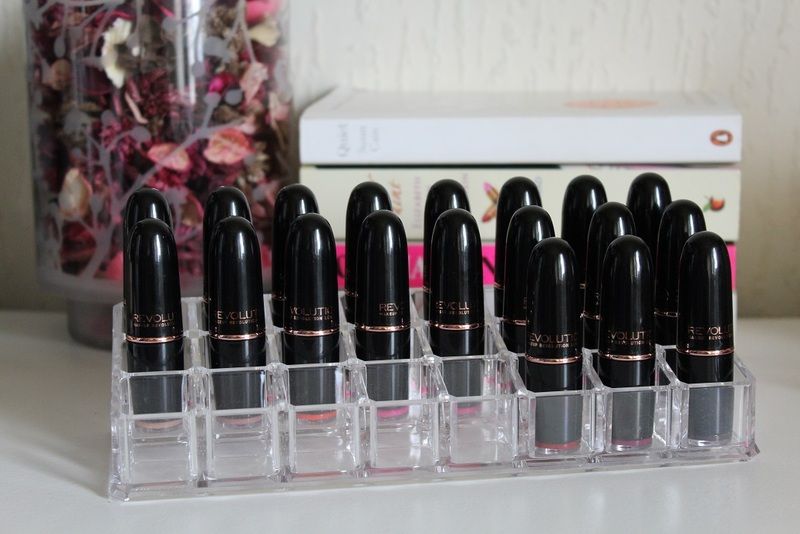 I have had my eye on the Iconic Pro Lipsticks by Makeup Revolutions since the launched. Yes, I am meant to limiting my my makeup purchases at the moment. And yes, I have purchased every colour in the range (in my most recent order I purchased Gem of Mystery matte, completing the collection).
My main justification for purchasing these was the fact that I can't go and see them in store. My local Superdrug only has a limited selection of the range and even that is mostly sold out every time I visit the display. Secondly I thought it would be great thing to share. Explore the Makeup evolution brand a little more and see what they have to offer.
When I think of budget beauty brands and lipstick I remember the early days of MUA and Beauty UK. They were either as dry and waxy as a crayon or they felt like I'd just slapped a tonne of Vaseline on my lips. The Iconic Pro lipsticks are a departure from this stereo type. They are creamy and pigmented. The matte formula impressed me the most. For the £2.49 a piece I think the quality is great. Sure they aren't the equivilant of the YSL Rouge pur Couture, but the aren't trying to be. They just what us to have a little glamour without breaking the bank and they do that very well indeed.
I will be posting a follow up review on the lipsticks, add me on Bloglovin and it'll pop up in your feed when it goes live!
Laura | xoxo