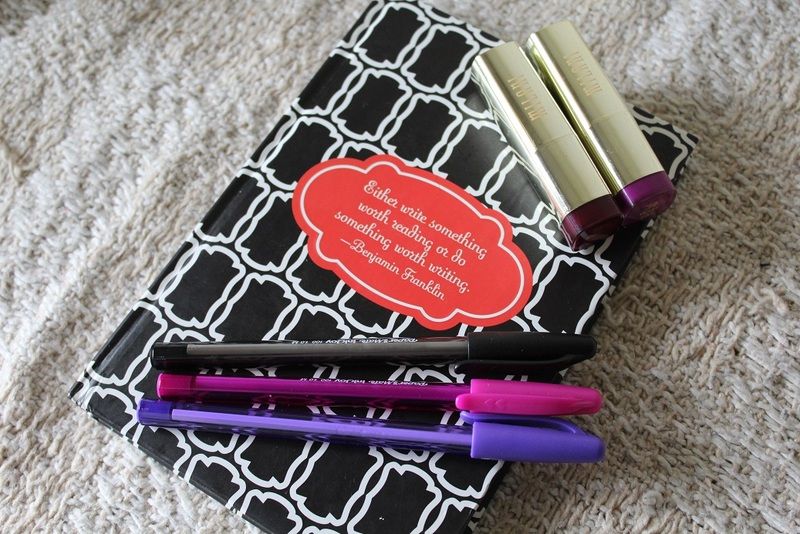 If you're new here then you won't notice, but some of my readers may have noticed this site is suddenly a little bare. I had a problem adding media to my posts which resulted a string of 406 errors every time I tried to publish a post. I have no idea what caused this problem but I took it upon myself to hit google a find a solution. In the process I tried uninstalling and reinstalling the wordress app (which is how I lost every post since January). There was also advice on how to adjust your admin security setting. Word of advice, just contact your host and they will fix it for you. Messing with the admin security settings may work but it will also leave your site vulnerable to hackers.
So now we have a fresh start, and this time I'm gong to back up everything.
I think my problem before was doing to many things at once. I'd set myself a to do list and allow myself to get distracted. So I'd add the uncompleted task on to the next day's list. The same thing would happen and the left over tasks would be added to the next day's list. I'm sure you can see the cycle forming here, and it's all my own fault which actually made the guilt feel worse and inturn made the stress worse. I overestimated my own abilities and underestimated the time each task would take. Yes, I could bang out a post in ten minutes, but trust me it's not a post you're going to enjoy or benefit from.
Taking the time out helped me put thing in perspective and let the ideas settle in my head. For some reason I got the idea into my head that if I'm not posting things daily (or multiple times a day) then I'm not producing work on a professional level. If it turns out that I have so much content that I have to post that often, then that would be great. But I shouldn't force it. I was an unrealistic standard to me, especially since I don't know many solo online creative that publish work daily on multiple platforms.
Having said this I will still aim to post a single blog post everyday and my Videos will be posted on Mondays, Wednesdays and Fridays (maybe a bonus one a Sundays every once in a while). There is a reason I'm still aiming for daily posts and that is mostly to give the Blog some structure.
Monday – Books + Writing
Tuesday – Beauty and Skincare
Wednesday – Advice and Self Help
Thursday – TV and Movies
Friday – Music
Saturday – Fashion
Sunday – Personal
I won't necessarily be posting solely reviews under each subject, this gives me the freedom to delve into each subject and discuss each isolated fragment.
This is a new Dawn and damn it looks like a beautiful day.
Laura
xo