Every once in a while we all go through a skincare rut. You haven't done anything different but your skin is dull and sometimes a bit blemished. It may be you've become complacent in your routine or you may need to change a few products. But before you complete overhaul your bathroom cabinet make sure you're still covering the basics.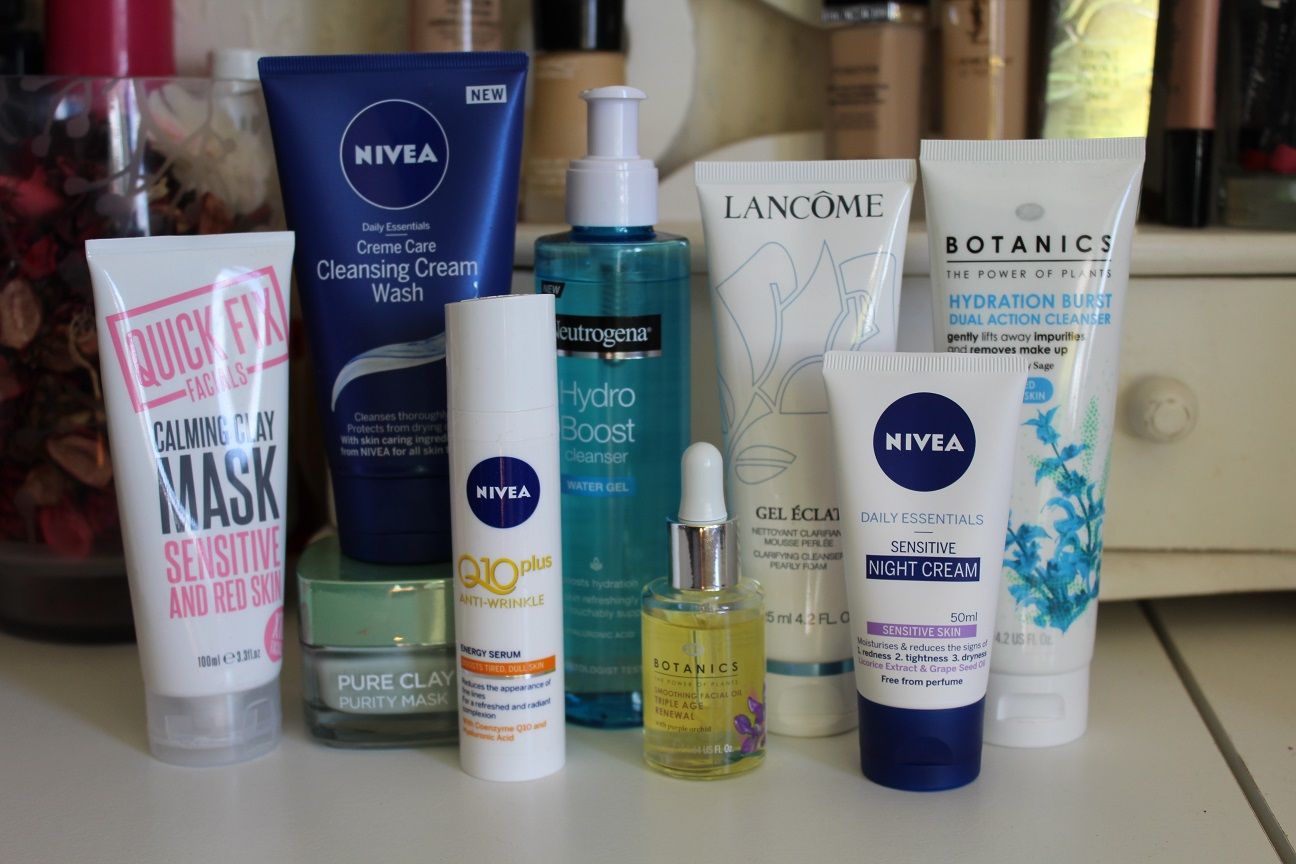 Hydrate
This is the most obvious tip but it's all the one most of us have problems with. Your skin is the body's largest organ and like the other organs it needs to be hydrated to function properly. Try to drink at least a litre everyday, 2 litres if you manage. If you find it dull drinking plain water shjake it up with some squash or make a fruit infusion.
Wash Off The Day
Always remove your makeup at night. This is another no brainer, but a few nights where you can't be bothered could result in waking up with a horde of new blemishes. Whilst makeup is on your face is mixes with dirt from the day and sebum from your skin. Allowing this to sit on your skin over night is not ideal and can clog your pores.
Do a double cleanse in the evening; removing the makeup then cleaning your skin. Even if you're too tired for this just taking a cleansing wipe over your face is better than nothing, and you can do that in you bed.
Exfoliate
Exfoliating is an important step to keeping your skin looking bright and smooth. No matter what your skib type is there's a exfoliare to suit your needs. Dry skin may benefit more from physical exfoliation with a muslin cloth. Oilier skins may do better with an abrassive exfoliant such as a sugar scrub. And now there is a growing range of chemical exfoliants with glycolic acid being feature in many popular products.
Try not to exfoliate any more than 3 times a week. Over exfoliation can damage the skin, sometime tearing the and breaking capillaries. Chemical exfoilants come with the risk of irritation and in rare cases can cause burns. The main issue with chemical exfoliants is that they can dry out the skin. Be aware of these issues whhen selecting an exfoliator.
Unclog Pores
As they say an ounce of prevention is worth a pound of cure; and the best way to prevent break outs is to keep your pores clear. Doing this after exfoliating will be easier and more effective now all the dead skin is out of the way. Using a clarifying mask is best as they contain clay which draws the oil out of the pores. Dry skins can use clay masks too, with the recent masking trend there are a bounty of new masks including clay mask that are gentle on dry skin. If Blacks heads are an issue try pore strips which will literally rip them from your pores; this can be painful so be careful.
Keeping your pores clear will also help tightn them giving the skin a more youthful appearance, but if large pores are a problem try a pore refining serum.
Moisturise
Yes. If you take anything away from here let it be this. Whether you have lizard skin or you're as oily as a fryer, you need to moisturise. Firstly hydrated skin is a better base for makeup but is has many other benefits. Not only will it hydrate dry skin and stop the appearance of flakiness it also stops combo/oily skins over producing producing oil. The latter will need a transition period much like when you start using dry shampoo, your skin will regulate itself and soon you should be less oily.
Moituriser is also an essential barrier against the elements. This is especially important in the Winter when the cold winds and moving in and out of heated areas can severely dry out your skin.
Now you have no excuse. These steps are the building blocks of a good skincare routine. The only thing I can add is wear sun screen. The products you use will depend on your skin needs and purse strings but try not to skimp on your skincare. All you have is the skin you're in so take care of it.
Laura
xoxo